HARS Series resistance decade box
The HARS Series is the best choice when you need a laboratory grade, tight tolerance, high performance resistance decade box that is also cost effective.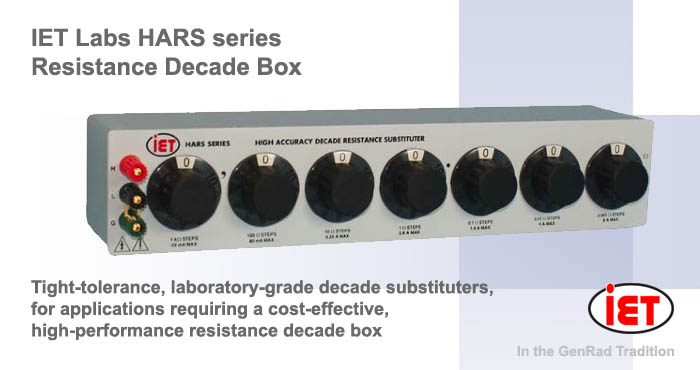 The high-accuracy resistance substituter (HARS) resistance decade box is a family of instruments providing a very broad choice of high performance resistance sources. The HARS series resistance decade boxes may be used for exacting precision measurement applications requiring high accuracy to 0.01% , good stability typically less than 20ppm / year, excellent AC frequency response and low zero-resistance.
Features
Resistance from 1mΩ; to 111MΩ!

Available in double-power version: HARS-X2

Wide choice: single through 11 decade units

High accuracy - 0.01% (100ppm) or 0.1% depending on model