IET Labs resistance standard – Product list – VIDEO
IET Labs manufactures a full line of resistance standards designed to satisfy any requirement. From highest precision to cost effective – From 1 milliohm to 100 Teraohms and every value in between.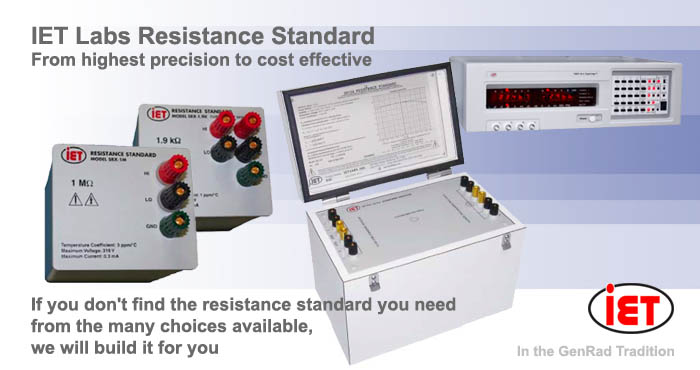 If you don't find the resistance standard you need from the many choices available, we will build it for you.
IET Labs, maintains some of the finest R, L and C calibration standards in the World.
IET Labs continues to manufacture and support a wide variety of products that were originally manufactured by GenRad, esi, QuadTech and others.