Accurate, low-cost resistance standard – IET Labs SRX / SRC series resistance standard – VIDEO
IET Labs economical, high performance resistance standards – The SRX and SRC Series are cost effective, stable, laboratory or portable resistance standards.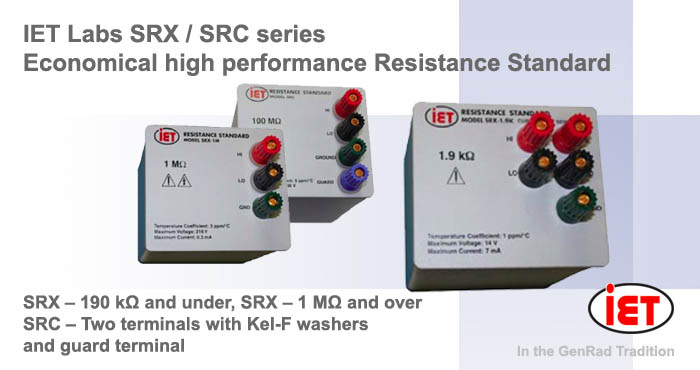 SRX Resistance standard series
Designed for use as a reference or working standard in industrial, research, and educational laboratories.
SRC Resistance standard series
IET Labs economical high resistance, high voltage standards for applications requiring values up to 1.9TΩ SRC Maximum Voltage: 5000V.
Very stable - up to 10ppm / yr initial calibration data traceable to NIST provided
Excellent TC - as low as 1ppm / °C
Wide range of values - 1mΩ to 10TΩ
Optional values and transit case available.