Blue Box Solutions
Measurements International (MI) designs, develops and manufacturers (Blue Box) electrical metrology instruments with the highest quality solutions in support of our customers organization.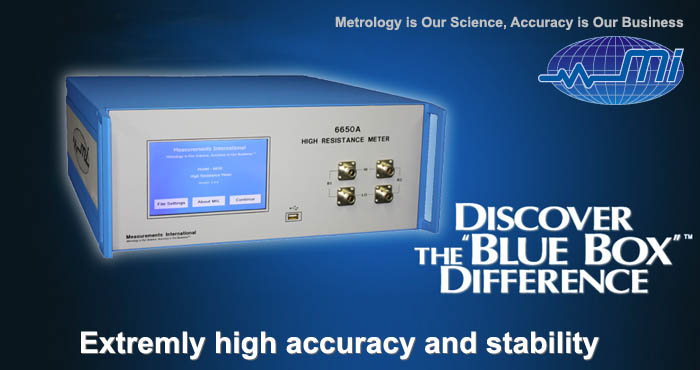 On some instruments, MI has partnered with the National Research Council of Canada (NRC) and has gained a reputation for bringing scientific principles developed at NRC to the metrology (the science of measurement) community worldwide.
Most recently, Measurements International partnered with the NRC on the portable Quantum Hall (QHR) system, an ultra stable, precise quantum standard of electrical resistance suitable for national metrology institutes in developing countries and larger industrial metrology laboratories.
In DC Metrology and Temperature Metrology, the MI model 6000B and 6010 series of DC Resistance / Thermometry Bridges have become the primary working standards for many commercial and national laboratories around the world. In AC Metrology the MI model 2100B has also become the primary power and energy standard in many National Laboratories and the LMS 2000/100 is becoming the choice of many transformer manufactuers around the world.