About Measurements International Inc.
Measurements International is a Canadian-owned company in the science and engineering-intensive electrical metrology segment of the Test and Measurement Industry.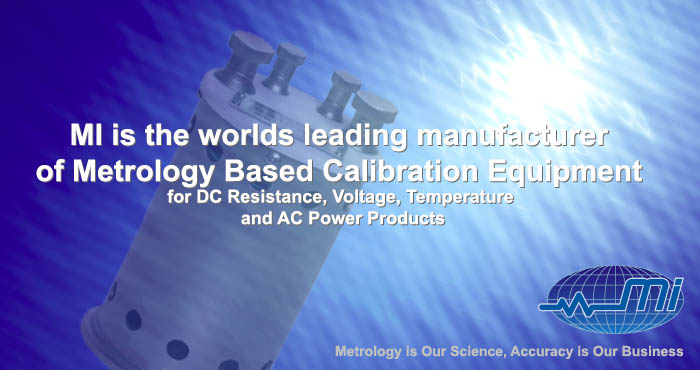 Founded in 1987, Measurements International has introduced more than 35 successful products and has established a reputation of providing excellent Blue Box Solutions for metrology applications alluding to the blue coloured equipment packaging of MI's instruments.
Measurements International is the worlds leading manufacturer of Metrology Based Calibration Equipment for DC Resistance, Voltage, Temperature and AC Power Products used in standards and metrology laboratories worldwide and is developing a range of products based on Quantum Metrology to address the Primary Standards.
Applying good metrology principles, MI is also embarking on a major effort to develop a range of products for the AC Power Industry including a Primary and Secondary Loss Measurement System (LMS), support equipment for calibration of LMS Systems and three phase Power Calibration Systems and meters.
MI is a level 1 ISOGUIDE 17025 accredited laboratory.
MI provides in-house calibration services for both AC and DC.