In the GenRad Tradition...
In 2000, IET Labs acquired the GenRad standards, impedance decades, megohmmeters, digibridges, audio and strobe lines and now continues to manufacture, service and support these product lines "In the Genrad Tradition..."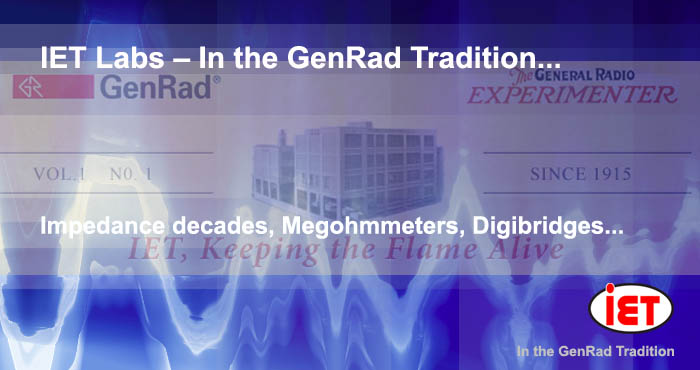 IET Labs is proud to continue to manufacturer and support the metrology related products of General Radio. These include the Standards and Decades products (Resistance, Capacitance, Inductance), Digibridges, Megohmmeters, Audio products, and Strobotac lines.
These products continue to be sought by labs and engineers, and are made to the same exacting standards as by GenRad. Additionally, IET also maintains a refurbished inventory of specialty and discontinued items originally built by GenRad.