IET Labs – In the GenRad Tradition
IET Labs, Inc. warrants its products to be free from defects in material and workmanship and, when properly used, will perform in accordance with applicable IET specifications.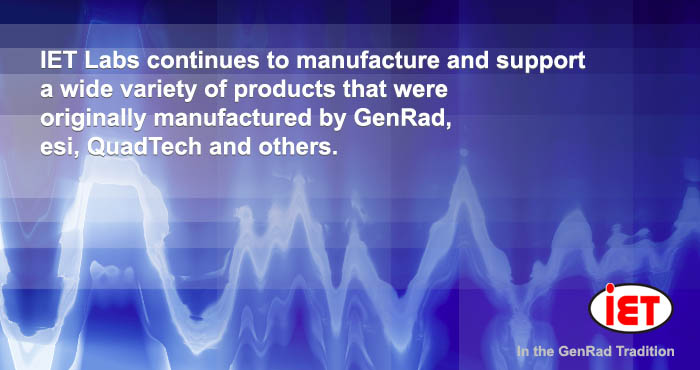 If, within one year after original shipment, a product is found not to meet this standard, it will be repaired or, at the option of IET, replaced at no charge when returned to IET.
IET Labs Product list – A World Standard in Metrology

IET Labs Products - Areas of Applications

In the GenRad Tradition...
IET Labs Acquires esi / Tegam Resistance Product Line

Quadtech products with IET Labs branding in the future

About IET Labs
Avoid malfunctioning development and minimize claims within warranty period.
To help you with that, we offer you high-precision measuring instruments and test equipment.
Do not hesitate to contact us. We send you a reply as soon as possible.