LS Series inductance decade box – VIDEO
The IET Labs LS series inductance decade box is the most commonly used inductance substitution box on the market today. The LS series is not only easier to use, but it is also priced lower than almost all of its competition.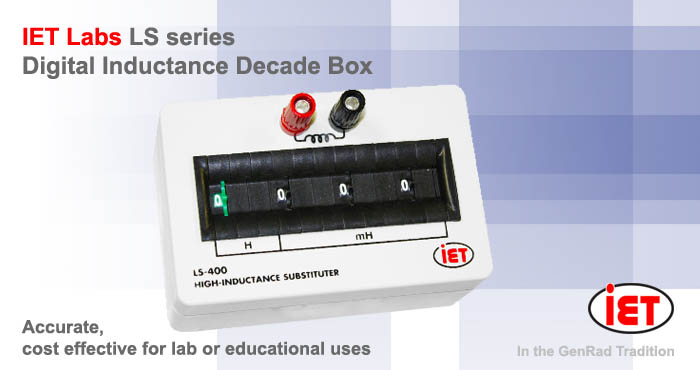 The IET Labs LS series is an economical, indispensable set of inductors with a variety of uses in engineering, design, troubleshooting, or service fields.
Features
Accurate 2%

Cost effective for lab or educational uses

Wide range from 1µH - 10H

Broad choice of 3 standard models, the LS-400, LS-400A, LS-400L

Compact, convenient, and rugged

Direct reading and error proof 

Color coded ‪