About us
Our company is in the business of distribution of high-precision measuring instruments and testing equipment in the Central European region.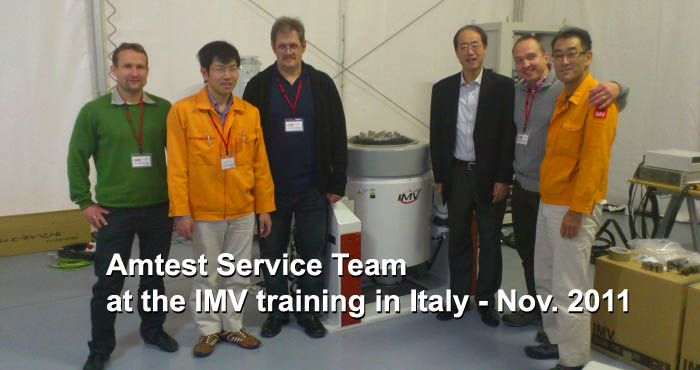 Scope of activities
Sales of new and used equipment


Letting of testing equipment


Hire tests

Calibration


Service centre


Sales of parts

System integration


Manufacturing custom mechanic testing equipment


Training and consultation
AMtest-TM Kft is dynamically growing business,
 founded in 2003. 
Our venture engages in the sale and marketing of precision measuring instruments and testing equipment. We assume representation of numerous Western-European and American manufacturers in Hungary, Slovenia, Croatia, and Romania, while recently opening up two new markets: Serbia, Bosnia and Herzegovina.
Since the end of 2005, our firm performs the full-scope sales / service representation of the German Weiss Umwelttechnik GmbH, one of the leading manufacturers of product testing machinery based on simulating environmental impacts.
Over the last years, our company has succeeded in demonstrating that it is able to meet customer demand in every possible area. As a result, hundreds of new Weiss test units have arrived in Hungary and the surrounding countries, while our staff has taken over the servicing of older equipment primarily from colleagues originally from Austria and Germany, offering faster, cheaper service to Weiss equipment operators.
In the year 2007 we won the "Biggest market growth in Europe" award from Weiss.
Using our own equipment and our partners' available capacities, we perform environmental resistance hire tests and also lease our equipment.
Since the spring of 2009, we have been providing temperature and humidity calibration services as well.
From 2011 AMtest obtained the sales and service representation of the IMV brand.
In the year 2012 AMtest-TM Kft. has successfully obtained EN ISO 9001:2008 certification.
As of December 2015, AMtest is the official sales and service representative of Vötsch Industrietechnik GmbH, manufacturer of environmental simulation test equipment and heating and drying ovens.
Do not hesitate to contact us.